Dwayne Johnson "The Rock" Biography Movies, Age And His Wife.
Dwayne Johnson is a famous American actor and producer known for his action-filled roles in major films including 'The Fast & Furious' Franchise. He came to the limelight as 'The Rock' a third generation professional wrestling champion.
| | |
| --- | --- |
| Net Worth: | 220 Million $ |
| Age: | 46 Years |
| Born: | May 2, 1972 |
| Country of Origin: | United States Of America |
| Source Of Wealth: | American actor, producer, and semi-retired professional wrestler. |
| Spouse: | Lauren Hashian (2007–) |
| Children: | 3 |
| Last Updated: | 2018 |
Dwayne The Rock Johnson Short Biography
From a teen who watched his family get evicted from their family home, Johnson rose to stardom through hard work as taught by his father at a tender age.
He started as a tough-headed youth in high school who transformed to a notable football champion believing,
"You either play the game or let the game play you."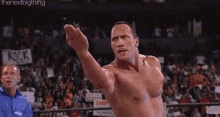 Johnson, 'The Rock' dominated the wrestling world gaining favor from his audience while doubling up as an entertainer. While retaining his wrestling glory, he nurtured his acting career with the aim of keeping his star shining.
"I knew to go in; the cards were stacked against me. There is a shelf life to a career if I just wanted to get by on popularity. I didn't want to be in that position; I wanted longevity."
With that in mind, Johnson has continued to rise in his acting career to become the most bankable action star in the world.
How The Rock Career Started
In 1996, under the strict training of his father, the first African-American wrestling champion, Johnson debuted in the United States Wrestling Association as 'Flex Kavana.' Together with his tag team partner, Bret Sawyer, they won the match capturing the USWA tag team titles.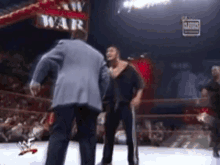 He went on to join World Wrestling Federation under the name 'Rocky Maivia' in November 1996 where he debuted at the Madison Square Garden.
He became the sole survivor in a Survivor Series of eight-man elimination tag team match.
Armed with zeal for the game, Johnson won on several fights leading to a significant win in February 1997 where he aced the WWF Intercontinental title from Triple H.
Despite the gains, WWF fans didn't like Johnson, the booed him for the tacky smile he maintained during the match.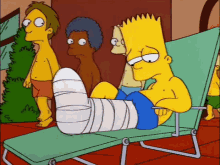 In April 1997, he lost the championship after getting a knee injury forcing him to take a break until August 1997.
With the understanding,
"Blood, sweat, and respect; first two you give. The last one you earn",
Johnson joined a new group and changed his ring name to 'The Rock.'
He lost his cheeky smile and adopted the mean language, throwing rude words at the fans and television interviewers at every opportunity.
In November 1998, Johnson won the WWF heavyweight championship in a triple threat steel cage match against two others.
He had entertaining promos done for him where he referred to himself as 'The People's Champion' drawing the fans to love him.
Though this didn't go well with the then announcer and pro wrestler, Vince McMahon, the two and McMahon's son joined in a stable, The Corporation after Johnson regained the championship.
Rock Winning the War
The following battles saw Johnson lose the championship to other opponents and gain it back until he finally lost it to Stone Cold Steve Austin in February 1999.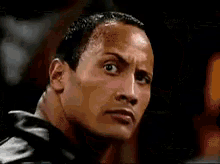 His clever catchphrases drew wild cheering from the fans causing him to look and more like an entertainer than a wrestler.
Sticking to his belief
"Let your actions do your talking for you,"
He ended that year with WWF tag team titles with Mick Foley, a former enemy.
January 2000 saw Johnson declared the winner during the Royal Rumble match despite his counterpart claiming he hadn't won.
Though he lost in the following game to the same contender, he went on to regain his title earning him the right to fight the then WWF Champion Triple H.
When he faced Triple H; he lost them match following outside interference but later won the match when Austin intervened.
Johnson ended the year 2000 with a WWF tag team title with The Undertaker and started the New Year with a win for WWF World title. He went on to win numerous time in RAW matches that were televised live from the arena throughout 2001.
He ended the year by losing the World Championship at Vengeance, WWF pay-per-view event.
In 2002, Johnson felt he had reached the peak of his wrestling career after developing much liking for the filming career.
He took a sabbatical leave after the fifteenth annual SummerSlam match where he lost the WWE Championship and the record for the youngest WWE Championship which he held since 1998.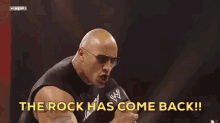 In 2003, he reappeared in wrestling declaring that it was no longer the critical thing in his life; his success in Hollywood had taken that position, and he was doing well.
Though he made several appearances during wrestling matches in 2003 and 2004, his attachment to the game dwindled.
Between 1996 and 2004, Johnson aced WWF/WWE Championship eight times, twice he got WCW/World champion title as well as WWF Intercontinental Championship and won the WWF Tag Team title five times. He was named as the biggest star for WWE.
Dwayne Johnson Movies
Johnson's interest in acting led to his first appearance on Television in 1999 in That '70s Show where he played the role of his father. He also had a role in one of the episodes of Star Trek: Voyager where he was an alien wrestler fighting a famous character.
In 2001, he got a starring role in The Mummy Returns, an American action-adventure film that was a sequel to The Mummy, a 1999 action horror film.
The following year, Johnson got yet another starring role in The Scorpion King, a historical fantasy film where he earned $5.5 million for the position. He satisfied his belief,
"Wake up determined. Go to bed satisfied."
Having lessened his interest in professional wrestling, he took the role of Beck, a bounty hunter in an action comedy film, The Rundown in 2003. The following year, he starred in Walking Tall, an action film where he took the role of a former soldier fighting against crime and corruption in his hometown.
Johnson's fame spread even further as he acted alongside renowned actors John Travolta and Uma Thurman in Be Cool, a crime comedy film in 2005.
He also scooped the role of the chief enemy in Doom, a science fiction horror film in 2006 and was featured in a video game, Spy Hunter: Nowhere to Run.
In 2007, he starred in The Game Plan, a family comedy film as a proud and favorite NFL quarterback who discovered he had an 8-year-old daughter deep in his lavish lifestyle.
In the following year, he was nominated but lost in the Nickelodeon's Kids' Choice Award for the Favorite Movie Actor for his role in The Game Plan.
He voiced Captain Charles T. Baker, an astronaut in Planet 51, a Spanish 3D computer-animated science fiction comedy film in 2009.
Johnson also starred in an unpopular movie, Race To Witch Mountain in the same year.
Following change in Canada's nationality policy, Johnson gained Canadian citizenship.
The Rock (Rising to Fame)
In 2010, he starred in Tooth Fairy, a Canadian-American fantasy comedy family film, You Again, another comedy film and Faster, an action film. The latter grossed $35 million after a $24 million production budget.
Johnson acting career shone even brighter in 2013, and he starred in G.I. Joe: Retaliation, a military science fiction action film and later in Fast & Furious 6, action film.
He changed the franchise narrative in the film industry as the latter grossed over $788 million worldwide from a $160 million production budget. The same garnered widespread social media attention than other films of its kind.
Despite his occasional return to the wrestling, Johnson took a starring role in Hercules, a 3D action fantasy adventure film that was released on July 25, 2014. He realized he didn't need to leave the game to excel in the act.
He said,
"One of the most important things you can accomplish is just being yourself."
He treated his fans to two adrenaline-flavored films; Furious 7 and San Andreas in 2015. The former grossed at over $1.5 billion worldwide from a $190 million production budget while the latter, $474 million worldwide from a $110 million budget.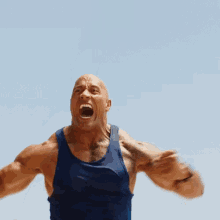 Off the screen, Johnson rolled up in a fire truck at Hollywood Boulevard to meet his fans the week before the film screened. He was named as the larger-than-life movie star.
Came June 2016, Johnson brought out the funny side of his life acting alongside a famous comedian, Kevin Hart in Central Intelligence.
The movie grossed $217 million worldwide from a production budget of $50 million. He earned a nomination in People's Choice Awards 2017 for the Favorite Comedic Movie Actor.
Some Of The Best Rock Movies
Johnson voiced the main character, Demigod Maui in Moana, 3D computer-animated musical adventure film produced by Walt Disney.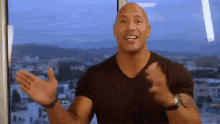 Upon the release of the movie in November 2016, the family market took a liking in it making Johnson a favorite family actor and enticing singer. The film raked over $643 million worldwide from a $150 million production budget.
In April 2017, Johnson among other actors starred in Fast & Furious 8 taking the role of Hobbs, a Diplomatic Security Service agent like he had in Furious 7.
As the film continued screening, he went up in the list of megastars with a decade of movies to show $7 billion in earning. The film grossed over $1.2 billion worldwide after spending $250 million in production.
May 2017 saw the release of Baywatch, an action comedy film where Johnson starred as a lifeguard. He was nominated and won in Teen Choice Awards 2017 for Choice Movie: Comedy Actor.
The movie grossed over $177 million worldwide and was produced by among companies, his Seven Bucks Productions.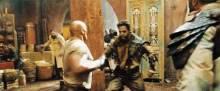 To end the year, Johnson starred in Jumanji: Welcome to the Jungle, a fantasy adventure film that was part of a franchise. The film was released in December 2017 showing Johnson as a tough, funny and yet vulnerable character.
By then he was commanding an eight-figure pay to be in any filmmaking true his belief,
"With drive and a bit of talent, you can move mountains."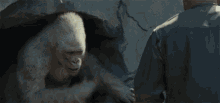 In 2018, Johnson co-starred in a science fiction monster film, Rampage where he gained massive praise for his performance despite the film's numerous critics. The third-generation pro wrestler turned actor was seen as one of the few action stars left in show business.
The film was released on April 2018 grossing over $423 million from at least $120 million productions.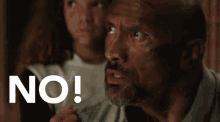 Johnson starred in Skyscraper, an action film where he played the role of a dad trying to save his family from a 240-story building. The film was released in July 2018 and grossed at over $303 million worldwide.
Besides the big screen action, Johnson penetrated homes through TV series like Family Guy in 2010, Lifeline in 2017 and Baller from 2015 to 2018, not to mention numerous wrestling series. He appeared in over 42 video games all of which are extreme action-oriented.
With a huge social media following, Johnson requires about $1 million to spread the word to his fans.
That increases his earning which since 2015 have gone beyond $15 million in most of his films. He also makes an extra $1 million for each $25 million grossed worldwide after the movie earns 2.5 times its budget.
Rare-sided Rock

Together with another author, Johnson published his autobiography in 2000 in a book titled, The Rock Says. The action-packed memoir features his experiences at the WWF/WWE in an honest and matchless way. It scooped first place on New York Times Best Seller list and stayed there for some weeks.
He also runs his own production company, Seven Bucks Production, named after a scene where he found himself owning $7 only after flying from Canada to Miami when his football career came to a dead end.
Then, he said to himself, "1995. $7 bucks in my pocket, I knew two things:
I'm broke as hell, and one day I won't be."
Dwayne Johnson's Philanthropy
Johnson started the Dwayne Johnson Rock Foundation which works with terminally ill children in 2006. In October 2007, together with his then spouse, Johnson donated $1 million to the University of Miami towards the renovation of its football facilities.
Before shooting his films, Johnson meets some children who have wished to see him, if only to cheer them up and give them hope. He says,
"Not only do I think being nice and kind is easy but being kind, in my opinion, is important."
Net Worth Of The Rock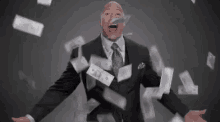 From his former career in wrestling and the fame gained from the top-notch action on movies, Johnson has earned himself a following of over 57 million on Facebook and 117 million on Instagram.
This enables him to ask for extra marketing dollars ahead of his participation in a movie to keep the fans informed.
In 2016, Time, an American weekly magazine named Johnson as one of the 100 most influential people in the world.
While in 2017, he was named one of the world's highest-paid actors, taking home $65 million the previous year.
In October 2018, Johnson was named the highest earning celebrity through endorsements.
His collaboration with Under Armour, American footwear, sports, and casual apparel manufacturer, was termed as the best-matched endorsement in August 2018.
Amongst the brand's products sold out in less than 24 hours after launch.
As of July 2018, Forbes estimated Johnson's net worth at $124 million.
Dwayne Johnson's Age And Birthday
Dwayne Douglas Johnson was born on May 2, 1972, in California, the USA to Ata Maivia, an American Samoa and Wayde Douglas Bowles (Rocky Johnson), a black Canadian and a descendant from Black Loyalists.
He attended Richmond Road Primary School in Auckland, New Zealand for a short while before joining Shepherd Glen Elementary and Hamden Middle Schools in Connecticut, USA.
For his 10th grade, Johnson went to President William McKinley High School in Honolulu, Hawaii then to Freedom High School in Pennsylvania, the USA in 11th grade.
At 14, Johnson joined his school's track team and two years later, having an athlete body size of over 6 feet and weighing 250 pounds, he started playing football for his high school.
By his senior year, he was among the top 10 defensive tackles in America. He said,
"Football changed my life, and it gave me a platform to get out my aggression, and it gave me a sense of value."
Upon completing high school, Johnson got a full 5-year scholarship from the University of Miami where he proceeded with football while pursuing a Bachelor of General Studies in criminology and physiology.
He became the defensive lineman for Miami Hurricane in 1991 with the hope of joining the National Football League later on.
In 1995, Johnson graduated from University of Miami and joined the Canadian Football League, Calgary Stampeders. Failing to meet the qualification of entering the primary team, he was cut off and had to take a break from football.
Despite being invited to join the team once again, Johnson decided it was time to transcend into the family's business; wrestling.
The Rock Wife And Personal Life
Johnson started wrestling with his father on mats and in the gym when he was ten years old insisting that if he wanted respect in the game, he had to work hard for it.
He learned,
"Know the business, become a student of the game and surround yourself with brilliant people and go to work."
Johnson met Dany Garcia, a hardworking, success-oriented athlete, at the University of Miami and the two became friends. After dating for a while, he married her on May 3, 1997, and had a daughter, Simone Alexander in August 2001.
The two divorced in June 2007 but maintained an excellent relationship to enable them to run their business and raise their daughter together. Garcia became Johnson's full-time manager.
Having met Lauren Hashian, a singer-songwriter, a year before his divorce, they began dating and later started living together. They have two daughters; Jasmine Lia born in December 2015 and Tiana Gia, born in April 2018.
In 2004, Johnson was given the noble title Seiuli, Son of Malietoa by the then Head of State Susuga Malietoa Tanumafili II a year after he got a Samoan tattoo.
When Johnson returned to wrestling in 2011, almost 5 million people watched the RAW episode. The following episode attracted even a higher number of viewership.
The tickets for his first return match held at Madison Square Garden sold out in less than 90 minutes.
Reference
Endorsements: https://variety.com/2018/biz/news/older-celebrities-make-better-brand-endorsements-survey-finds-1202960720/, https://www.underarmour.com/en-us/project-rock/g/32k2
Bio: https://www.biography.com/people/dwayne-johnson-11818916
Net worth: https://www.forbes.com/profile/dwayne-johnson/#6fb696844e42