Rihanna's Bio (Age, Networth, Fenty Beauty and Boyfriends)
Rihanna is a Barbadian-born singer, dancer, actress, beauty and fashion dynasty based in the United States of America. She is also an award-winning philanthropist.
| | |
| --- | --- |
| Net Worth: | 260 Million $ |
| Age: | 30 |
| Born: | February 20, 1988 |
| Country of Origin: | United States Of America |
| Source Of Wealth: | Barbadian singer, businesswoman, diplomat, actress, dancer, and songwriter |
| Boy Friend: | Hassan Jameel(2018) |
| Children: | None |
| Last Updated: | 2018 |
Rihanna Short Biography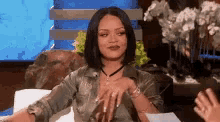 Growing up with multiple talents hidden under her voice, Rihanna believed she would one day change the world.
She sang with friends bearing no title until her star was discovered changing her story one and for all.
Rihanna was determined to get her music heard far and wide, awarding every song her ultimate devotion while being fast and thorough.
Her songs became hits and her reputation worth looking up to. She avoided drugs at all cost saying,
"I'm very aware of the impact I have on people's lives, so I only wanna make positive ones. Why not help? Be that example they can follow."
She surprised the world when she added business into her music, embraced philanthropy and proved that her background couldn't dictate her destiny. Rihanna is a true symbol of determination.
How Rihanna Career Started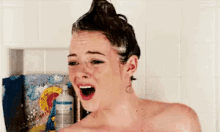 In her early teens, Rihanna wasn't an established singer, she sang in front of the mirror and the shower before taking the stage during a talent show at high school.
She sang "Hero" by Mariah Carey and won!
The shy loner formed a girl group to keep her music alive, yet nobody took note of her talent.
But when her group was introduced to American record producer, Evan Rogers who was vacationing in Barbados with his wife in 2003, he auditioned them. He saw a star in her despite the rough edges in her voice and desired to tutor her.
She earned herself a second audition with Rogers while in the company of her mother leading to an invitation to America to record demos.
This meant several trips to Connecticut, the producer's home in the company of her mother during school holidays before settling with Rogers and his wife.
She recorded some tracks, among them "Pon de Replay" and "The Last Time" which were used to entice record labels in America.
Besides being signed to Roger's Syndicated Rhythm Productions at the age of 16, her demo was shared around the world seeking a suitable label to adopt her.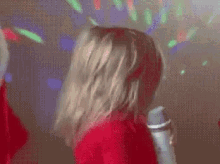 Rihanna earned an audition for Def Jam Recordings after the then CEO, Jay-Z listened to the demo song, Pon de Replay. Having impressed both Jay-Z and his boss, L.A Reid, they kept her in the building as their lawyers prepared her contract and had her sign it.
She thought they were being aggressive for denying her permission to leave their offices, but they knew she was good and weren't about to risk losing her to other labels.
Her silent search for someone to discover her came to an end, "You may never be good enough for everybody, but you will always be the best for somebody."
Rihanna Songs
For the next three months, Rihanna worked at a breakneck pace on her debut album under the guidance of the record label until it was ready for the market. They picked Pon de Replay as her lead single and released it in May 2005, and the album, Music of the Sun followed on August 30, 2005.
To her surprise, her lead single charted in top 5 in 15 countries around the world; in America, it scooped the first position on Billboard Dance Club Song.
The debut album followed suit earning a gold certification from Recording Industry Association of America.
With the first album making a big name for Rihanna, she started working on the second one, A Girl Like Me, whose lead single, SOS was released on February 14, 2006, and the album on April 10, 2006.
It was a huge success, scoring top 10 in 13 countries and selling 115,000 copies in its first week in America. RIAA certified it as Platinum after selling over a million units.
Early 2007, she worked on Good Girl Gone Bad, her third album which was released on May 31, 2007. Of her first three albums, it received the most positive critical reviews.
At the same time, she worked with a Jamaican band and a Barbadian singer, Shontelle on a single, Roll It.
To promote her third album in a world concert tour, Rihanna performed in 80 shows around America, Europe, and Canada.
2008 became a busy year for Rihanna as she released her first live long-form video, Good Girl Gone Bad Live.
She tried out new music categories, pop, dubstep, and rock, departed from the image of the Barbados island girl to adopt a provocative and grown-up style.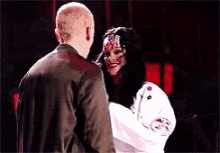 She also performed on various occasions with other artists in different projects.
Despite going through a complicated relationship with her then-boyfriend leading to the cancellation of her performance at the 51st Grammy Awards, Rihanna began working on her fourth studio album. The album, Rated R, presented her transformed sound and was released on November 20, 2009.
Like the previous albums, it was successful, topping the week's sales with 181,000 copies in America.
Rihanna's success in mid-2010 was redefined when she collaborated with Eminem, a rapper-songwriter in a song that topped the charts in over 20 countries.
The song, Love the Way You Lie sold over 1 million copies becoming the biggest-selling single of 2010 in the United Kingdom. She also featured in collaborations by other musicians after switching management to Jay-Z's Roc Nation Management later that year.
Rihanna's Work
On September 10, 2010, she released Only Girl (In the World), the lead single of her fifth album, Loud.
The song topped the charts in 15 countries, debuting at number 75 on America's Billboard Hot 100 before taking up number 3 in the week that followed.
Unlike her previous album, Loud featured up-tempo and popped, indicating a return to Rihanna's original genre, dancehall.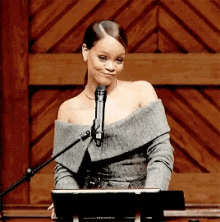 It was released on November 12, 2010, and sold 207,000 within the first week. She went on a promotion tour for the album and grossed $90 million; the seventh highest tour that year.
Between February and November 2011, as she promoted her last album in the Loud Tour, Rihanna recorded her sixth studio album, Talk That Talk that was meant to be Loud's reissue.
The album with six singles including its lead single, We Found Love was released on November 18, 2011, and sold 198,000 copies in the first week.
For the first time in her music career, March 2012 saw two of her collaborations receive a lot of negative responses.
Chris Brown and Rihanna
Her fans didn't appreciate her work with her ex-boyfriend, Chris Brown bearing in mind their history of domestic violence in 2009.
This came as a shock to her because she saw the songs as a way of working with him not having him back in her life. The atmosphere cleared later that year when the lead single from her last album won MTV Video Music Award for the Video of the Year.
Rihanna in Movie
Proving that her life wasn't based on music alone, Rihanna co-starred in a military science fiction action film based on the board game with a similar name, Battleship.
The film was released on May 18, 2012, and received mixed to averaged reviews, making $65 million in America.
To even the field, her appearance in Oprah's Next Chapter, a prime-time TV show belonging to American media executive, Oprah Winfrey on August 2012 scored the second-highest ratings in the channel's history.
Rihanna also premiered her first television program, Styled to Rock, a British reality television series in the United Kingdom in August 2012.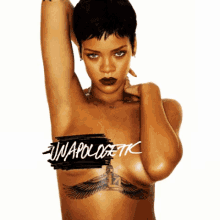 While not taking a break from her music world, Rihanna released her seventh studio album, Unapologetic on November 19, 2012.
She had been recording the album while on a promotion tour of her sixth album, between June and November 2012.
A fair number of reviewers felt she had rushed the album and produced weak lyrics despite its lead single, Diamond, reaching number one in over 20 countries.
The sales had a different story though; the 7-singles album sold 238,000 copies within the first week and 4 million copies worldwide as of December 2014.
Her promotion trip, Diamonds World Tour, carried out in America, Europe, Africa, Asia, and Australia grossed over $137 million from 87 shows. In several shows, venues were sold out.
For the better part of 2013, Rihanna worked with other artists instead of her albums. She took time off recording music until January 2014 when she resumed personal music production with the eighth album, Anti, in mind.
Drake and Rihanna
On January 27, 2016, Rihanna's eighth studio album was released; she had long left Def Jam Recordings following its division and signed with Jay-Z's Roc Nation Label for both management and label.
The move made her Roc Nation's second biggest artist behind its founder.
She also attracted a $25 million contract in 2015 with Samsung where she promoted their products, and they sponsored her eighth album's release and Anti World Tour.
Rihanna's move was due to a conviction that,
"If someone is right for you, you'll know it."
the album got platinum certified by RIAA after the sponsor, Samsung bought 1 million copies to give away a free download.
The lead single, Work, featuring Drake, a Canadian rapper received positive critics as reviewers praised Rihanna for embracing dancehall music.
The remaining bit of 2016 and part of 2017 saw Rihanna push her efforts into collaborations with various artists.
In most of the situations, the songs became hits reaching top 10 on the charts. By doing so, she was pushing her limits to see how much she could offer,
"I love singing. I love it, and it doesn't feel like a chore. It's an expression."
To change the trend, she released a lead single, Sledgehammer, which played during Star Trek Beyond film's closing credits. The song was released on June 27, 2016, and its music video three days later.
Rihanna had been in a fan of Star Trek, a science fiction television series, since her childhood and had been planning to have some input into it in one way or another for a long time.
A year after releasing her eighth album, Rihanna told her fans she was working on the ninth album but didn't give its title or release date.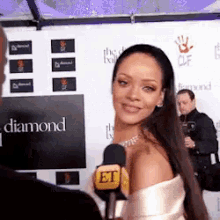 Even after being spotted in the recording studio and word from a music producer, DJ Khaled who she had collaborated with in 2017 gave hope to her fans, Rihanna didn't release any song.
Turning her attention to acting in 2017, Rihanna took up the role of Marion Crane in the fifth and sixth episode in Season 5 of Bates Motel, a psychological horror drama TV series.
She also scored the role of Bubble in an English-language French 3D space opera film, Valerian and the City of a Thousand Planets.
In a film released in June 2018, Rihanna took the role of a brilliant hacker, Nine Ball in an all-female cast heist comedy film, Ocean's 8.
Rihanna Kiss, Nude and Rebelle Scents
Turning to her music fans, Rihanna assured her fans in April 2018 was that she was working on two albums full of chart-friendly songs.
She later indicated there would be a reggae album during an interview with Vogue Magazine in June 2018.
Unclear to them if she spent her time in Cuba along with famous actors doing her music video or a film, all they could do was follow her instructions, "You'll just have to wait and see."
Besides being a major force in the music industry, Rihanna has her name is various ventures, she got her first endorsement deal in October 2005 with Secret Body Spray.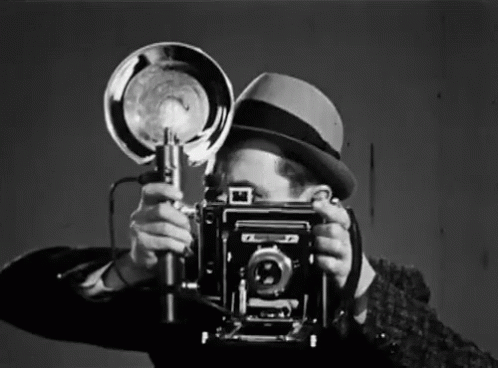 Five years later she featured in a commercial by Australia's second largest telecommunication company, Optus.
And then with an American imaging company, Kodak. In 2015, Rihanna was chosen as the face of Dior, a European luxury goods company.
While taking a spot in the fragrance world, Rihanna released Reb'L Fleur perfume in 2010 in memory of her grandmother who nicknamed her 'Rebel Flower'.
She owns several other scents including Rogue Love, Kiss, Nude and Rebelle.
Fenty Beauty
Fascinated by her mother's lipstick from a tender age, Rihanna was inspired to create her own cosmetic company, Fenty Beauty where she could release top-notch beauty products.
She launched the company in 2017 sharing her broad range of products including lip glosses, blotting sheets, blush, highlighters, and foundations made for all skin colors.
Believing that beauty products should be lightweight, she said,
"Makeup is there for you to play. It's there for you to have fun with. It should never feel like pressure, and it should never feel like a uniform."
 Rihanna Philanthropy 
After a 7.0 magnitude earthquake hit Haiti on January 12, 2010, Rihanna sang an acoustic version of Redemption Song by Bob Marley on Oprah Winfrey Show with the aim of raising money for the victims.
In 2012, Rihanna founded Clara Lionel Foundation, in honor of Clara and Lionel Braithwaite, her maternal grandparents. The foundation's creed reads,
"We believe in the right to education as a weapon against injustice and inequality, and the right to health as a necessity for happiness and productivity."
Since 2016, CLF awards scholarships of up to $50,000 to international and American students to enable them to gain three years of college education or earn their bachelor's degree.
She believes,
"Higher education will help provide perspective, opportunities and learning to a group of kids who deserve it."
In 2017, Rihanna expanded the reach of CLF to Malawi where she partnered with a bicycle sharing company to provide bikes to students and alleviate transport problems.
In 2017, Harvard University honored Rihanna as 2017 Humanitarian of the year due to her participation in various charitable causes. Beginning with her hometown, the music mogul built Clara Braithwaite Centre for Oncology and Nuclear medicine at Queen Elizabeth Hospital through CLF.
Rihanna holds an annual fundraiser, Diamond Ball charity event to raise funds for the foundation. To her,
"All you need to do is help one person, expecting nothing in return. To me, that is a humanitarian."
Rihanna Net Worth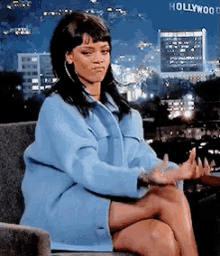 Named Forbes' fourth-highest paid the woman in the music industry in 2016, Rihanna's music earned her $70 million a year making it her major source of income.
She also earns from her acting career.
Being the world's most marketable celebrity, she holds luxurious partnerships with major brands like Mac, Armani, River Island, Balmain, and Dior.
Adding to her cosmetic brand, Fenty Beauty and her lingerie line, Savage Lingerie, Rihanna's financial status keeps growing. As of July 2018, Forbes estimated her net worth at $210 Million.
Top Rules Of Rihanna!
Rihanna Age
Robyn Rihanna Fenty was born on February 20, 1988, in St. Michael, Barbados to Monica Braithwaite, a retired accountant turned businesswoman and Ronald Fenty, a warehouse supervisor.
Dealing with her father's addiction to drugs, she learned to bottle up her feelings spending most of her time alone.
She suffered terrible headaches leading to multiple CAT scans until her parents divorced when she was 14, and they were gone.
Being fair skinned, she was often seen as white and felt hated; it made her develop a thick skin.
Rihanna didn't have the chance to complete her high school education as she desired when the opportunity to pursue music came, she didn't turn back.
Rihanna Boyfriends (Chris Brown And Drake)
While dating singer-songwriter Chris Brown in February 2009, Rihanna canceled a scheduled performance after he physically assaulted leaving her with visible wounds.
After pleading, Brown was ordered to observe at least 46 meters away from her unless at public events.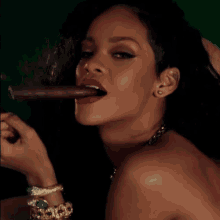 Since breaking up with Brown, Rihanna dated basketball player, Matt Kemp and later a Canadian rapper, Drake.
She later admitted that she had been in contact with Brown.
Rihanna began dating Hassan Jameel, a divorced Saudi businessman in June 2017.
Hassan dated an American model, Naomi Campbell in June 2016.
Spotted while vacationing in Spain, it became clear Rihanna was dating Hassan, she later admitted to it.
While it seemed like she had found 'the one' Rihanna broke up with him in June 2018 saying she was tired of men.
"I always believed that when you follow your heart or your gut when you follow the things that feel great to you, you can never lose, because settling is the worst feeling in the world."
Reference
Bio: https://www.theguardian.com/music/2007/aug/26/popandrock, https://www.biography.com/people/rihanna-201257
Career: https://en.wikipedia.org/wiki/Rihanna#Career
Philanthropy: http://time.com/4323769/rihanna-global-scholarship-program/, https://claralionelfoundation.org , https://www.dailymail.co.uk/tvshowbiz/article-1244963/Rihanna-covers-Bob-Marleys-Redemption-song-Simon-Cowell-gathers-Brit-singers-raise-money-ravaged-Haiti.html